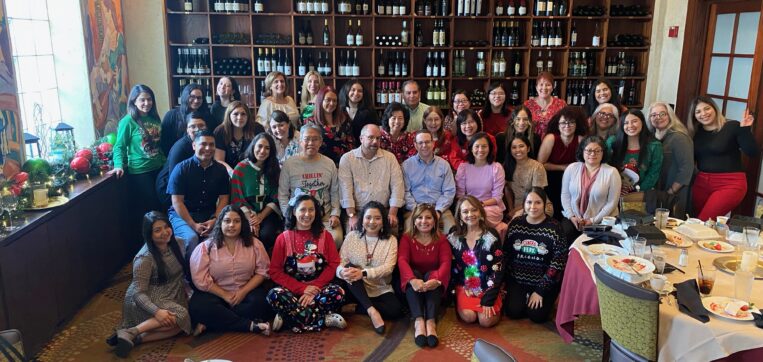 As a top immigration law firm fighting to create a better America, particularly in a city like Houston, Quan Law Group focuses on:
Consistency & Effective Communication.
Countless Hours of Hard Work.
The Dedication of Our Staff to Stay on Top of the Latest Changes in Immigration Laws & Policies.
---
Where Despair Meets Hope in the Fight for a Better America
Together, as Americans working in the immigration space, we have made it through four unprecedented years. As a result, our firm challenged USCIS in federal court more times than ever before, fighting on behalf of our clients for a better America.
With the ushering in of a new administration, we approached 2021 with renewed hope. We knew some of the challenges we face in the immigration law space would improve.
With President Biden's Promise, to introduce a new immigration bill within his first 100 days in office, we saw a host of positive changes. Still, as one of the top Houston immigration law firms our staff remains committed to the fight for a better America.
Thank You To Our Immigration Team
Quan Law Group is so proud of our staff for the way they have hung together during both the Covid-19 pandemic, and the "Great Resignation".
First, we did not lay off a single employee. This enabled us to continue to fight for the rights of immigrants in the midst of constantly changing State and Federal immigration policies.

Second, we are grateful for the dedication of our staff to help build a better, more open, and more tolerant America. An America where we treat immigrants fairly, and continue to legally welcome them into our fine Nation.

Our Growing Immigration Law Team
On July 1st, our team returned to the office with some team members continuing to work from home. We celebrated with authentic homemade tamales and taquitos catered by a beloved team member's sister.
This year, we saw Matt Thompson and Kristen Hammill become partners at the firm. In addition, our law clerk Stephanie Diaz, passed the State Bar Exam and we welcomed her as a new associate. Finally, we made plans to introduce Kathryn Karam as a Senior Attorney at Quan Law Group, effective January 2022.
In the past year, our firm hired 10 additional support employees to combat our increased immigration law workload. These new staff members will provide support services to our attorneys, process business visas, aid in litigation, labor certification processes, and other related administrative duties. Support we desperately need as the USCIS begins to schedule more interviews, immigration courts reopen for hearings, and employers seek help in sponsoring foreign workers to fill mounting workforce shortages.

Above all, as we enter 2022, we remain grateful for the dedication and hard work of our staff who help make the American Dream possible for our immigration clients.
---
Top Houston Immigration Law Firm – Awards & Recognition
US News – Best Lawyers selected Quan Law Group in their BEST LAW FIRMS in Immigration Law. Tier 1 Houston for 2022, for our 7th consecutive year in this category.
Noteworthy points of interest about Quan Law Group:
Approximately 88% of our team members are people of color.
Approximately 83% of our team members are women.
Collectively, we are able to communicate with our clients in over 8 languages.
Work-life balance and being named one of Houston's Best Places to Work in 2020 are also what helps set us apart.
---
---

About Quan Law Group – A Top Houston Immigration Law Firm

Key services offered to clients:

Quan Law Group offers a comprehensive array of immigration services to our clients. Our services include:
ALL Employment-based Nonimmigrant and Immigrant Visas
Permanent Residence
US Citizenship
Guidance On Immigration Compliance and Enforcement

What sets Quan Law Group apart:
Quan Law Group focuses on small and medium-sized clients, as opposed to larger corporations.

We find, our larger competitors tend to ignore smaller companies, while our smaller competitors often do not have the resources to adequately represent clients with continuing immigration law needs.

Moreover, we excel at responsiveness and adjusting to a client's personal preferences. New clients constantly complain that their previous counsel was unresponsive. Often their previous counsel was a larger firm.

At Quan Law Group, communication and responsiveness is key. For instance, clients can speak with their attorney directly, and we strive to respond to all phone calls and email correspondence within 24 business hours.

Similarly, we recognize that the procedures and technology used for communication often differ by client. Our firm does not restrict our clients to one particular method for communication or document submission. Instead, we adjust our intake methods to fit our client's preferences.

We adapt our methods to suit our client's preferences. This is one way we demonstrate that customer service is a major priority. We find that our clients appreciate our efforts to accomodate their individual preferences.
---
Want to schedule a consultation with Quan Law Group?

Posted on 23 Dec
Houston, Immigration Attorney