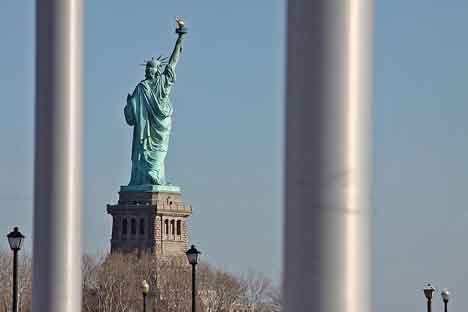 Can I Stay in the U.S. with TPS?
With all the changes in immigration law over the last few years, many people in the US in Temporary Protected Status ("TPS") are understandably confused and wondering what these changes mean for them? If you have TPS, you might be asking yourself:
What is my status at this point?

Can I keep renewing my work permit?

What will I need to do in the future to stay and work in the United States legally?
Understanding the Basics of Temporary Protected Status (TPS)
First, it helps to understand what TPS is. TPS is a program authorized by Congress for citizens of certain designated countries where a humanitarian crisis of some sort (often a natural disaster or political situation that has caused extreme danger for its citizens) has made it impracticable for people in the U.S. who are from that country to return home. It gives people a reprieve – a way to stay in the United States lawfully instead of returning to a place that is in chaos or disarray or where they will be unable to meet their basic needs due to a natural disaster.
Navigating the Uncertainty of TPS Reauthorization
While an initial TPS designation is authorized due to an event that may last months, once a country is designated for TPS, it may be reauthorized for additional periods. For some designated countries, TPS has been reauthorized for decades. For example, El Salvador was initially designed for TPS in 2001, but Salvadoran TPS holders currently have TPS protection through June 30, 2024.
Congress has authorized TPS for nationals of countries all around the world, including El Salvador, Honduras, Haiti, Somalia, Syria, and Nepal. Whenever TPS authorization is expiring, Congress must re-authorize TPS, or the Department of Homeland Security may seek to temporarily extend TPS protection when there is pending litigation regarding the TPS designations, such as there is for El Salvador, Nicaragua, Haiti and Sudan. This means that much of the future of TPS designations for various countries are in limbo.
The Importance of Obtaining a Travel Permit for TPS Holders
Once someone has been in the United States for several years (or decades), it doesn't seem to make sense to just end their authorization to be here and try to force them out. Many TPS holders are long-term employees and family members of ours.
TPS is not a way to get a green card or citizenship on its own. In other words, being on TPS does not allow someone to apply for a green card ("permanent residence") simply because they are in the U.S. on TPS. However, having TPS can open up a door to getting a green card for some people. One benefit of having TPS is the ability to apply for a travel permit ("advance parole travel document"). This allows a person to leave the United States and be allowed back in rather than being stuck outside the country without authorization to return.
Obtaining an I-131 travel document, departing United States with it, and re-entering with it allows some TPS holders to be eligible to apply for a green card based on a petition by a family member or in some cases, an employer.
How TPS Can Lead to Permanent Residence in the U.S.?
Over the last several years, there has understandably been confusion about TPS holders applying for green cards. Some people who have TPS were previously in removal proceedings but were still able to get TPS. If they are eligible to apply for a green card now because they've left the U.S. with their travel document and returned with it, they may have to seek reopening of their immigration court cases in order to apply for their green cards.
Fortunately, over the last two years, the Department of Homeland Security (DHS) and the immigration courts have been amenable to reopening immigration court cases to allow these individuals to apply for their green cards.
In some cases, DHS may be willing to reopen and dismiss the immigration court case to allow a person to apply for their green card with U.S. Citizenship and Immigration Services. In other words, what was previously difficult or uncertain is now a clearer possibility for TPS holders.
Seek Advice from an Experienced Immigration Attorney
With litigation that began during the Trump administration ongoing, we do not know which TPS programs will be extended in the future or for how long. For this reason, we highly recommend GPS holders seek advice from an experienced immigration attorney regarding their long-term options.
If you have any questions regarding your case and would like a consultation from one of our experienced Immigration attorneys, click here: Contact Us