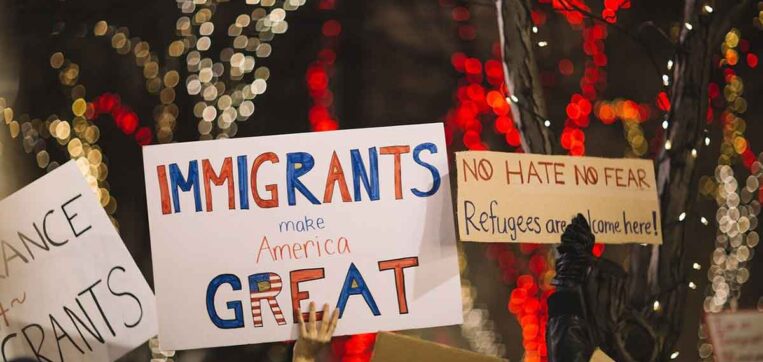 Are you seeking asylum and hoping your application will be successful? Below find 6 steps to ensure your application for asylum has the best chance of success.
There is a dire need for compassion among developed nations as refugee numbers worldwide climb to a record high. The United Nations High Commissioner for Refugees (UNHCR) reports that 82.4 million people so far have been forcibly displaced from their home countries. More than two third of them came from just five countries: Syria, Venezuela, Afghanistan, South Sudan and Myanmar. Ukraine is swiftly climbing up this list. As UNHCR reports, as many as 3.5 million Ukrainians have already fled to seek safety and protection in neighboring countries.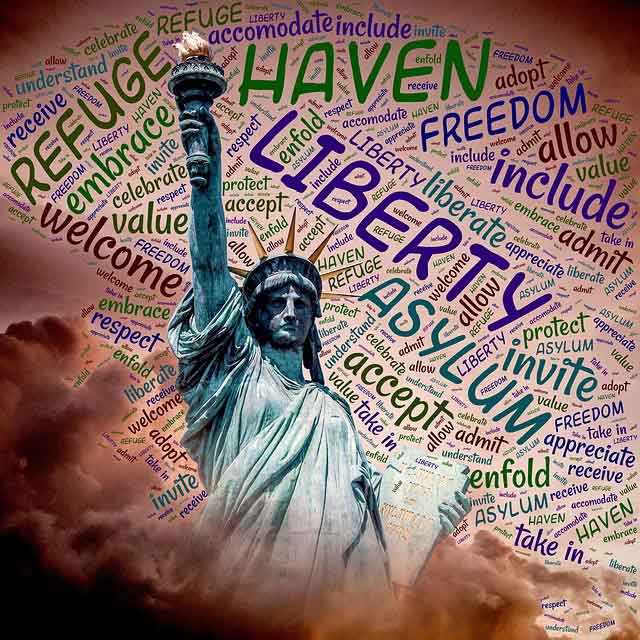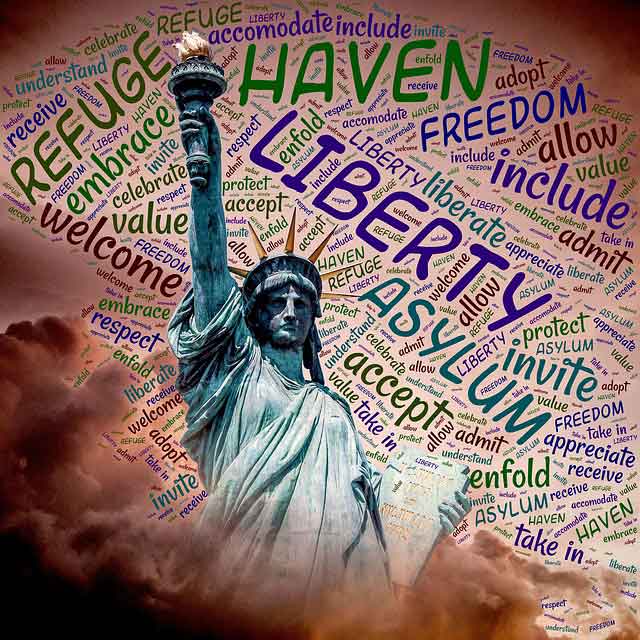 Under the Trump Administration, the number of refugees accepted into the United States fell to a historic low. The administration suspended the resettlement program, reduced the refugee cap by 50%, and banned refugee admission from what it deemed to be "high risk" countries, i.e., the Muslim ban. The Biden Administration has worked to undo many of these inhumane regulations. But it needs to do much more to meet its international obligations under the 1951 Refugee Convention.
The United States' denial rate for asylum seekers is disturbingly high. One key reason for denial is that applicants fail to present a meritorious application despite having a meritorious claim for asylum.

6 Steps to Follow to Present a Successful Application for Asylum in the United States:
STEP 1: File Your Application On Time for Successful Asylum
There are two pathways an asylum applicant can take to present their claim for asylum:
Affirmatively – by applying with the U.S. Citizenship and Immigration Services (USCIS)
Defensively – by requesting asylum as a defense against removal from the U.S.
Both pathways require you to demonstrate you sought asylum within one-year of entry into the U.S. If you fail to seek asylum within one year of entry, your application may be denied outright.
If filing outside the one year deadline, you must show there were extraordinary circumstances which prevented you from filling a timely application. For example, at Quan Law, we have successfully shown extraordinary circumstances by demonstrating:
Notario Fraud
Wrongful Rejection of the Asylum Application by the USCIS
Attorney Malpractice
Serious Illness of the Applicant or Close Family Member
Post-traumatic Stress due to Past Persecution, etc.

STEP 2: Collect As Much Corroborative Evidence As Possible
Most asylum applicants flee their home country in desperation and not with the intent to seek asylum in the U.S. This is why credible testimony by the applicant might, in many cases, be sufficient to satisfy the criteria for asylum.
In most cases, though, evidence like witness statements, police or hospital records, photographs, etc. can help corroborate an applicant's claim they have suffered persecution in their home country.
For example, if your claim for persecution is based on political opinion, you might or example, if your claim for persecution is based on political opinion, you might want to consider presenting evidence of your affiliation with a political party. This could include membership letters, certificates or ID cards, flyers or website printouts from your party, photographs of you while attending political rallies, etc.
Increasingly, social media posts, especially during the period in which you suffered persecution, are incredibly helpful at demonstrating you had certain party affiliations, or that you expressed certain political opinions in a public forum.
STEP 3: Write A Statement To Describe Why You Are Seeking Asylum
A statement describing your persecution in detail is the single most important document you can submit for a success asylum application. It is not enough to simply answer the questions on the Form I-589. Instead, let your statement be an opportunity for the adjudicator to get to know who you are, where you come from, what happened to you, and why you fear returning to your home country. A well-written statement also helps to cut down on the time an adjudicator might spend interviewing or questioning you.
Wherever possible, describe events in chronological order so it is easier for the adjudicator to understand your unique situation. Refer to the evidentiary documents in your statement and describe how you obtained them. Identify your persecutors or describe them in detail. Try and articulate why you were being persecuted
STEP 4: Remember Asylum May Only Be Granted Under One of Five Protected Grounds
We often warn our clients, it is not sufficient to have suffered harm rising to the level of persecution to raise a successful asylum claim. It is equally important to show that your persecution has a nexus to one of the five protected grounds:
Race
Religion
Nationality
Political Opinion
Membership in a Particular Social Group
Essentially, you must have suffered persecution because of one of the above five grounds. In fact, even if an adjudicator finds your claim of persecution credible, if that persecution is not related to one of these five grounds, your asylum application will be denied.
Often, it is not clear why your persecutor harmed you. This is why you need to describe in your statement what your persecutor said, if anything, and tie it to the reason you were harmed.
Remember to include details in your statement if you received any forewarnings or threatening letters which might indicate the reason for your harm. A good and experienced asylum attorney can help you identify this nexus to present a successful claim.
STEP 5: Prepare For Your Interview or Asylum Hearing
Asylum interviews or hearings may last several hours. It can be exhausting and trauma-inducing to answer questions about your persecution, to describe the horrific details you would rather forget, while at the same time trying to ensure the adjudicator understands your claim.
As mentioned above, a well-written statement about your claim will make this process easier. Be sure to read and re-read your statement before your interview or hearing.
Because of time constraints, an adjudicator might not be willing to go over all instances of harm or pour over minute details. Prepare your answers to questions of who, what, where, when, and why and make sure your testimony is consistent with what you have on your written statement and your application form.
STEP 6: Avoid Notarios
It is no secret hiring a law firm to file an asylum application can be expensive. This is why many applicants flock to notarios, in the hopes of saving money.
Notarios will sometimes claim they can help applicants file for asylum for a fraction of the cost. However, a notario cannot legally help or advise you on how to file your asylum application.
Simply, filling out the Form I-589 and providing basic biographic documents is insufficient for a successful asylum application.
We have encountered several clients whose applications were denied, despite having a viable claim because they were ill-advised by notarios.
If financial constraints prevent you from reaching out to a qualified law firm, there are several non-profit organizations with pro-bono attorneys ready to help you.
Houston Immigration Quan Law Group
Quan Law Group has a long history of filing successful asylum applications. We have experience and understand how to navigate the laws surrounding the asylum process. We help our clients in all aspects of filing for asylum, including:
Preparing the Application
Providing Guidance on Writing Your Asylum Statement
Conducting Mock Interviews and Hearings to Prepare Asylum Applicants
Filing for asylum is a long and difficult journey. Having a knowledgeable attorney by your side, can significantly increase the chance your asylum claim will be granted.