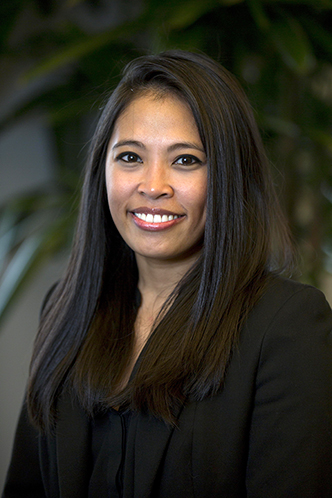 JENNIFER DULAY MIZULSKI | Senior Immigration Attorney
Contact:
Direct: (832) 879-2000
Main: (713) 625-9200
Fax: (713) 625-9222
Email: jmizulski@quanlaw.com
Education:
University of Texas
(M.A. Professional Accounting 2008)
(B.A. Business Admin. 2008)
University of Houston Law Center
(J.D. 2013)
Licensed:
State Bar of Texas
Languages:
English
Tagalog (Proficient)
Jennifer Dulay Mizulski | Senior Immigration Attorney Quan Law Group
Jennifer Dulay Mizulski is a Senior Immigration Attorney for Quan Law Group who represents clients on a wide spectrum of immigration matters. Due to her strong business background, Ms. Mizulski has developed a niche in assisting foreign investors in reviewing business opportunities in the United States in the EB-5 Program and under foreign investment treaties. At the same time, Ms. Mizulski is also involved in the firm's litigation practice where she represents victims of human trafficking and domestic violence.

Born in the Philippines, Ms. Mizulski came to this country as an 8-year-old with her family based on her grandfather's status as a World War II Veteran. Because of these humble beginnings, Ms. Mizulski always had a passion for serving immigrant and underserved communities.

Ms. Mizulski earned her Bachelors in Business Administration and Masters in Accounting from the University of Texas at Austin. She was admitted into the Business Honors Program, a curriculum limited to a small number of exceptional students who are chosen on a competitive basis. At the same time, Ms. Mizulski was admitted to the Texas Integrated Masters Program in Accounting, which continues to be ranked the number one Graduate Accounting Program by U.S. News and World Report. While enrolled the McCombs Business School, Ms. Mizulski successfully led various school, sports and volunteer organizations. She was a strong advocate for education and dedicated her spare time encouraging children from low-income neighborhoods to obtain college degrees. She served as a vital instrument in the success of the Multicultural Leadership Institute, a program designed to teach middle school students and their parents how to prepare for college. Ms. Mizulski also served as a team leader for the McCombs Future Executives Academy, a program focused on high school students who would be the first college students in their families.

Prior to beginning her legal studies, Ms. Mizulski began her career as a Certified Public Accountant (CPA) with the international accounting firm of Ernst & Young. As a tax associate, Ms. Mizulski represented numerous multinational companies from various industries. She has also worked for large Fortune 500 companies including BP Americas and The Boeing Company in their finance and business operations.

Ms. Mizulski's thirst for knowledge pushed her to pursue a law degree at the University of Houston Law Center (UHLC). She initially sought a career in commercial litigation with Weil, Gotshal and Manges, one of the world's most prestigious international law firms. However, Ms. Mizulski found her love for immigration law as a student attorney at the University of Houston Immigration Law Clinic. Here, she successfully represented several indigent clients in obtaining their U Visas, as victims of violent crimes. She also won a complicated case involving a Terrorism-Related Inadmissibility Grounds (TRIG) exemption, which had been pending for almost nine years. Ms. Mizulski also clerked at the U.S. Citizenship and Immigration Services (USCIS). In this position, she observed the CIS legal counsel and officers adjudicate asylum, adjustment of status and naturalization cases. She also observed immigration court hearings and super master calendar proceedings. Through these experiences and achievements, Ms. Mizulski has helped individuals and their families realize their dream of living and working in the United States.

In July 2016, Ms. Mizulski was named by Texas Lawyer as one of its 2016 Lawyers on the Rise. Texas Lawyer chose 20 young lawyers for this distinction from a group of more than 100 nominations of attorneys 40 and under who have established a record of accomplishments and demonstrated that they are top contributors to the practice of law and their communities. Subsequently, Ms. Mizulski was selected by Super Lawyers Magazine to its list of Rising Stars from 2017 to the present. Ms. Mizulski was selected as a Top Women Attorney by Texas Monthly in 2018 to the present. She was also recognized by Houstonia Magazine's Top Lawyers from 2018 to the present. Finally, Ms. Mizulski was recently regarded as Best Lawyers: Ones to Watch by Best Lawyers in America in 2020 and named to the Texas Top Women Attorneys list published by Thomson Reuters Super Lawyers in January 2022

Ms. Mizulski holds significant positions in the national and local immigration community. She was selected to lead as the Houston USCIS Liaison for the AILA Texas, Oklahoma and New Mexico Chapter. In this capacity, she spearheaded the Houston USCIS District Director's Working Committee that focuses on local issues and policies that better serve the public. Moreover, Ms. Mizulski served on the AILA National Committee on the SSA/DMV/SAVE Task Force that facilitates the reconciliation of immigration and federal benefits.

She also continues to play a key role in the UHLC Immigration Clinic's alumni network and speaks to students at orientations and panels. She served on the Board of the Alliance for Multicultural Community Services working with new refugees in the Houston area. In addition, Ms. Mizulski is a member of The World Affairs Council of Houston, American Bar Association (ABA), American Immigration Lawyers Association (AILA), American Institute of CPAs (AICPA), and the Texas State Board of Public Accountancy (TSBPA).

Ms. Mizulski loves martial arts. She holds a Black Belt in Kuk Sool Won and trains in Muay Thai, Brazilian Jiu Jitsu, and Krav Maga. She also enjoys rock climbing and visiting our national parks.