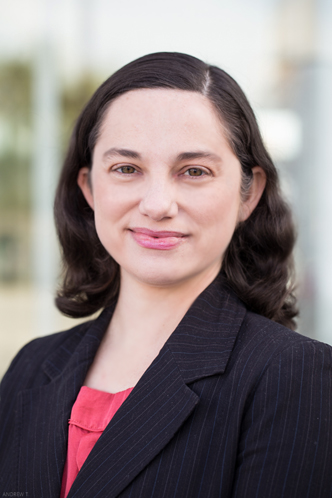 Partner
Contact:
Direct: (832) 879-2020
Main: (713) 625-9200
Fax: (713) 625-9222
Email: amontano@quanlaw.com
Education:
University of North Carolina
(B.A. Journalism and Spanish 1996)
University of Houston Law  Center
(J.D. 2001, cum laude)
Licensed:
State Bar of Texas
Board Certified
– Immigration and Nationality Law
Texas Board of Legal Specialization
Admitted to practice before the U.S. Supreme Court, the U.S. Court of Appeals for the 5th and 11th Circuits, and the U.S. District Court for the Southern District of Texas. 
Languages:
English
Spanish
Angelique Montano represents corporate and individual clients in all immigrant and nonimmigrant visa categories within employment and family-based immigration matters, including extraordinary ability to religious workers, waivers, immigration court proceedings, analysis of immigration consequences of crimes, and employer compliance issues.
Born in Missouri, Ms. Montano grew up in North Carolina, attending the University of North Carolina at Chapel Hill, majoring in Journalism and Spanish.   Inspired by her mother's story as an immigrant from Panama, she decided to move to Texas after college and serve immigrants at Catholic Charities in Houston.   Her casework at Catholic Charities with refugees, asylees, and other immigrants, including abused women and children, motivated her to attend law school at the University of Houston.   She worked in the school's Immigration Clinic, gaining further hand-on experience in immigration law.
During law school, she clerked at the immigration law firm Tindall & Foster, PC, which later became FosterQuan LLP. After rising to senior attorney, she joined the immigration law firm of De Mott, McChesney, Curtright & Armendariz, LLP to open the firm's Houston office.   In January 2015, she joined Quan Law Group, PLLC, and was named partner at the firm a year later.
Ms. Montano brings extensive experience at all levels, from Immigration Court to the U.S. Supreme Court.  She has been a Guest Lecturer at the South Texas College of Law, Federal Litigation and Immigration Law Class, and at the University of Houston Law Center, Family Immigration Class.  She has been a Co-Panelist on the national webinar on "Advanced Ability to Pay" in Petitions for Immigrant Worker hosted by the American Immigration Lawyers Association (AILA) and at a session regarding employment-based immigration at Texas Southern University, Thurgood Marshall School of Law's 2006 Immigration Law Conference.  She also was a Co-Presenter at the U.S. State Department Delegation of individuals representing countries including the U.K., Italy, Germany, Ireland, Turkey, Cyprus, and Kosovo, regarding the representation of victims of severe forms of trafficking and in training volunteer attorneys throughout the city, state and nation.
Ms. Montano was named a Texas Super Lawyer in Immigration Law for 2014 and was previously named a Texas Rising Star in Immigration Law (2006, 2008-2013) by Thomson Reuters, as published in Texas Monthly magazine. She has also earned selection to Best Lawyers in America© (2013, 2015 and 2016). She was also named as one of Texas' Outstanding Young Lawyers in Immigration Law (2013).  Additionally, she has made numerous media appearances including: "Immigration Lawyer savors Supreme win," Houston Chronicle local edition, February 16‐22, 2012, regarding the successful U.S. Supreme Court case, Umer v. Holder; Telemundo Broadcast on Immigration Fraud, Featured on August 22, 2011; Telemundo Broadcast on Possibility of Colombian Nationals Obtaining Temporary Protection Status, March 21, 2011; Univision Broadcast on who can qualify for the special immigrant juvenile status, Jan. 13, 2011; Univision Broadcast on the Likelihood and Limits of a Presidential Executive Order in Lieu of Comprehensive Immigration Reform.
Ms. Montano has volunteered with immigration legal assistance programs at Catholic Charities of Houston and the YMCA International in Houston.  She has also been a pro bono attorney for the National Center for Refugee and Immigrant Children and a former volunteer attorney for the Women's Advocacy Project based in Austin. She also served on the AILA Liaison Committee for U.S. Customs & Border Protection's Houston office.